2023 Defiance anTi Social
Cost: $175-$250 per individual. $500 for Teams
Dates: May 19-21, 2023
Range Location: Bearcat Ranch, HWY 89 between mile marker 59 and 60
GPS coordinates: 47.19032, -110.91847
We're excited to welcome you to The Defiance anTi Social, presented by Defiance Machine. The match will be held in the Little Belt Mountains, 30 minutes east of Great Falls. This is a match you'll want to attend! Last year the sponsors gave away 5 rifles! The rest of the prize table was stacked and the course of fire was epic! Thanks to all of the generous sponsors, this year is shaping up to be the same!
This match will be open to hunters to test their mental fortitude and resolve in realistic hunting-type scenarios. This hunting simulated event will consist of 18 stages, so prepare accordingly. Round count will be 72-144 rounds, depending on your skill level completing each stage with either 1st round impacts, vs misses/2nd round impacts, but bring extra for getting velocity/PF for your tiebreaker, and zero'ing your rifle. The average target distance will 650 yards, but expect anywhere from approximately 300-1000 yards.
The round trip walk for the entire course of fire is approximately 2 miles. The range is at 5,000 feet elevation so please by prepared with cold weather gear in case of inclement weather. Lunch will be provided on Saturday and dinner will be provided at the awards ceremony on Sunday. May in Montana can often mean highly unpredictable weather that includes snow and high wind. This high altitude location, in the picturesque Little Belt Mountains, provides a beautiful backdrop for a perfect weekend of shooting and socialization.

—
Range Officers
We are still seeking a few more good RO's for the match. If you'd like the opportunity to compete and RO the match, please contact your match director for details.
ROs WILL BE ELIGIBLE FOR POINTS & PRIZES AT THIS EVENT. In the process of rewarding and securing quality ROs during the 2-day event, they have been offered the opportunity to complete all stages in a 1-day timeframe (on the RO Shoot Day), for points amongst the other hunters and prize eligibility. Their opportunity at this is set to take place on the competitor Check-in Day. ROs have been secured at least 30 days from the event, where the difference in the weather forecast between the days is unknown.
–
Social
When sharing images of your pre- or post-event experience, please utilize hashtags #DefianceAnTiSocial  #NRLHunter #EveryEthicalEdge
Follow Defiance anTi Social on Facebook for updates!
—
We look forward to hosting you at this great venue in everyone's favorite state, Montana.
Match Director:
Seth McAnally
Match fee option 1 (SKILLS) will be $175. This option provides you entry to shoot the match but doesn't allow you to be eligible for the prize table. This option includes lunch on Saturday and dinner on Sunday. We would like you to attend the awards ceremony and dinner at the end of day 2 to gain friendships and tell stories that will last a lifetime.
Match fee option 2. The prize table entry will be an additional $75 (a total of $250 to shoot and be eligible for prize table walk). Your entry fee includes an event entry, match t-shirt and SWAG, water and lunch Saturday, and dinner on Sunday with the awards ceremony and opportunity to walk a very generous prize table.
Team fee option. $500 for a team
*If you are an adult shooting the match and have a Young Gun that you would like to compete at the match as well, please contact the match director for information.
*There are no refunds, however, transfers will be accepted upon communication with your MD.
FRIDAY, MAY 19TH
– 6:30AM – RO competitor safety briefing/zero
– 7:30AM – ROs shoot for points amongst all hunters and are eligible for prizes (all stages)
– 3PM – RO Weigh-in/Velocity at Check-in Table immediately after completion
– Location of Check-in/Zero: RANCHES AT BELT CREEK – 277 Armington Rd., Belt, MT 59412
– 10AM – 4PM – Check-in, Weigh-in, Velocity
– 10AM – 4PM – Zero Rifle
– 10AM – 4PM – Vendor Day
SATURDAY, MAY 20TH
7:00AM – Hunter Safety Briefing
7:30AM – Hunters to Stages
7:45AM – Intended time to begin hunting steel (12 Stages)
Lunch Provided
4PM – Intended time of Day 1 completion
SUNDAY, MAY 21ST
7:30AM – Hunters on stages
8:00AM – Intended time to begin hunting steel (6 Stages)
12:00PM – Intended time of Day 2 completion
Awards begin immediately after match completion. Meal Provided.
Location of Awards: BELT PAVILLION, CASTNER PARK – 412 Millard St,

Belt, MT 59412
TARGET ACQUISITION (identity type / amongst terrain)
PHYSICAL (walking/hiking/distance)
OVERALL CHALLENGE (difficulty level)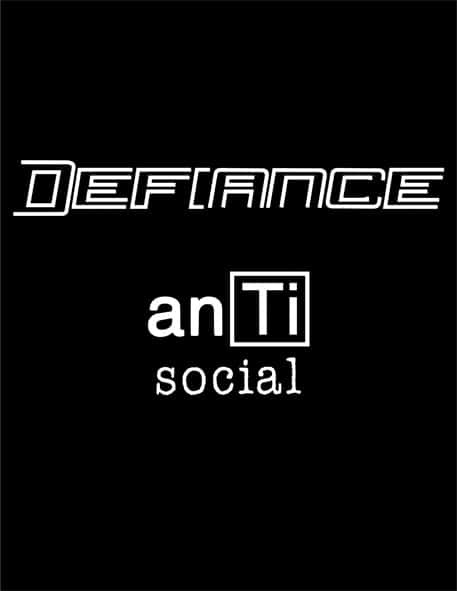 Sip N Dip Bar
The Do Bar
Dantes
Jakers
Tracy's
Roadhouse
Smoked
Lodging
Holiday Inn, Great Falls, MT
Cougar Canyon Lodge, Monarch, MT. Bare bones, modest motel. Close to match
Camping/RV's: There is plenty of National Forest land in the vicinity of the match to tent camp or dry camp with an RV. The most popular spot to camp is down Hughesville road (47.09615, -110.83572) in Monarch. Monarch is 15 minutes from the range location. There is a small bar/restaurant and a fuel station. There's a KOA on the east end of Great Falls and 2 small RV parks in Belt, MT 15 minutes from the shooting area.
There is NO camping allowed at the range.
Airport
Great Falls International Airport (Closest Airport)
Missoula Airport (~3.5 hour drive)
Billings Airport (~3.5 hour drive)
Bozeman Airport (~3.5 hour drive).
Scheels
North 40
Highwood Creek Outfitters
Mitchell Supply
*All information provided as a service, we strongly advise that all potential competitors do their own travel planning and research to find what works best for them individually!